Photo courtesy of Baptiste Debombourg
NEGOTIATING WITH LIFE, CHAOS & HUMANITY - Q+A WITH BAPTISTE DEBOMBOURG
Paris-based artist Baptiste Debombourg has built a strong and recognizable body of work since his first solo exhibition dating back to 1999. After studying sculpture at the Ecole Nationale des Beaux-Arts in Lyon, and post-graduating from the Ecole Nationale Supérieure des Beaux-Arts in Paris, Debombourg has received numerous awards and is now recognized by many as one of the most respected French artists of his generation. Exploring the relationship between construction and deconstruction, he started experimenting with shattered materials at an early stage in his career. Today, the artist partly describes his work as follows: "All my projects are somehow related to aspects of human relationships: our mistakes, our doubts and desires, as well as perceptions we each have of our own realities. My work explores the nature of our psychological relationships with objects, looking for the potential space between reality and the ideal model we aspire to achieve."
Read more
Photo courtesy of Arno Declercq
ARNO DECLERCQ: RAW AND GRACEFUL DESIGN
Dark and monumental. These two words resemble the work of Arno Declercq, whose recent collection embodies the raw and graceful mood that has earned the attention of many.
Belgian furniture designer and art dealer, Arno Declercq, makes sculptural objects with a great passion for design, atmosphere, history and craft. After many travels and learning about interior design, materials, history and African art, he opened his own gallery focusing on ethnographic art and design. In 2017 Arno launched his brand with rough bespoke items. The collection has been inspired by the idea of ancient interiors which used to be filled up with monumental and static vases or candlesticks.
Read more
photo by by Thomas Meyer - Ostkreuz
Q+A WITH GONZALEZ HAASE: ON THEIR VISION AND RECENT PROJECT TEM-PLATE
Gonzalez Haase AAS, Berlin-based studio founded by scenographer Pierre Jorge Gonzalez and architect Judith Haase stands for Atelier Architecture and Scenography. The studio has been designing distinctive projects by combining elements of art, cinema and lighting into restaurants, artwork installations, luxury retail interiors, workspace and residential extensions. Founded in 1999, the duo has taken an interdisciplinary approach to the next level, putting their trademark signature into each project.
Every design tells a story that exudes playful, colourful and delicately balanced narrative. Gonzalez Haase are experts at combining the interaction of lighting and architecture with rich materials of exposed concrete, timber and reflective surfaces. At the core of their values is the purpose to work with materials that are inspiring and not too loud, but open up possibilities so that the people can experience something different every day.
Read more
photo by Nicholas Alan Cope & Dustin Edward Arnold
WHEN TWO ARTISTS COLLABORATE: REMINISCING VEDAS BY NICHOLAS ALAN COPE & DUSTIN EDWARD ARNOLD

What happens when two artists work together? Is it even possible for such strong characters to interact and cooperate? When do artistic collaborations work well? How does the complexity of merging ideas appear in a piece of art?
There are so many examples throughout art history of both, great failure and success, that invites us into the uniqueness of creations that came out from such artistic collaborations. One of the most famous art collaboration, among many, was between Andy Warhol and Jean-Michel Basquiat, aging pop artist and precious young talent. The critics panned the paintings they made between 1983 and 1985, but Warhol's biographer Ronny Cutrone insists that the relationship was mutually valuable: "It was like some crazy art-world marriage. The relationship was symbiotic. Jean-Michel thought he needed Andy's fame, and Andy thought he needed Jean-Michel's new blood."
Read more
photo by Ole Westermann
DO BERLÍNSKÉHO DOUPĚTE TECHNA A SEXU SMÍ JEN VYVOLENÍ

Obrovský parket je přeplněný k prasknutí. Na vyvýšených krychlových bednách se osahávají dva svalnatí muži v lesklých černých "lederhosen" a pod nimi s kamennou tváří tančí vyhublé dívky v upnutých tmavých outfitech. V nasládlém vzduchu je cítit pot a tráva. Atmosféra by se dala přirovnat k místu, kde se mísí peklo s nebem a tanec reprezentuje náboženství ďábla. Ve staré elektrárně panuje tma, ale někde tam venku je nedělní odpoledne.
V průmyslové budově s osmnáctimetrovým stropem tančí každý víkend ten nejrozmanitější dav lidí. Přední DJové, kteří jim k tomu hrají, formulovali novou definici techna. Berlínský Berghain je považován za jeden z nejlepších techno klubů na světě. Psal o něm Rolling Stone, DJ Mag i New York Times. O jeho dekadenci, hédonismu i uzavřenosti, s níž si nekompromisně střeží tajemství proslulých několikadenních parties plných tance, drog a nezávazného sexu.
Read more

photo by Reuters
RUSKÉ ŠTIPLAVÉ TECHNO


Nic se neděje. Ticho. Prázdno. Po jedenácté se podívám na displej mobilu. Žádné zmeškané hovory, žádné zprávy. Jako by se všichni vypařili. Je tma a celý byt už spí, na stěnách se odráží zelené neonové světlo z ulice a do pokoje oknem proudí chladný vzduch. Za půl hodiny jede poslední metro do centra Petrohradu.
Vystoupím na zastávce Gostiny dvor na Něvském prospektu. Štiplavá zima se mi dere do nosu. Cestou podél kanálu na mě z cikánských taxíků rusky pokřikují, jestli nechci svézt. Odbočím do dvora obklopeného starými domy, cesta je bahnitá, plná kaluží a kamenů. Z temného kouta se vynoří mourovatá kočka. Okolí se podobá části Berlína Ostkreuz, kde jsem si jedné horké letní noci vymkla kotník. V zadní části dvora stojí stará průmyslová budova bez omítky, chybí i pár oken. Před vchodem postává pár lidí a dva plešatí nabouchaní Rusové, kterým se kouří od úst. Po prohledání mé ledvinky a zaplacení pěti set rublů mi otevřou dveře a najednou mě pohltí záře červeného světla a vůně vonných tyčinek.
Read more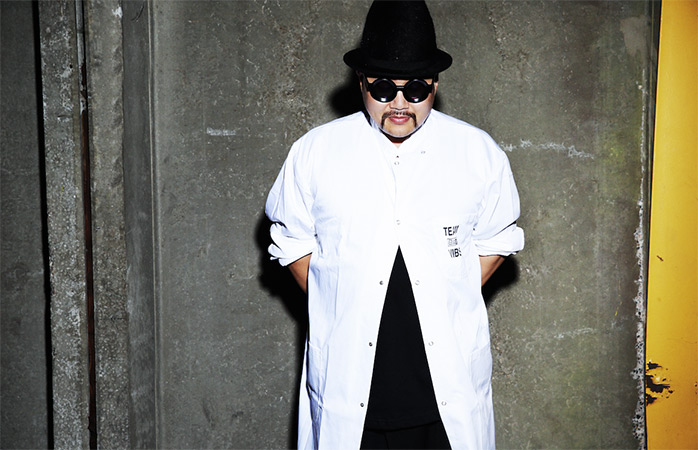 photo from Rune Park's archive
FASHION IN THE CITY: RUNE PARK`S GUIDE TO COPENHAGEN
Rune defines the local style as relaxed and uncomplicated, yet still elegant and sophisticated. "The essence of the local style is elegant yet functional with a twist, as we all need to be able to get around on a bike. One can find everything from contemporary streetwear to avant-garde high fashion and Scandinavian minimalism."

Copenhageners don't just follow prescribed fashion trends – they "are very good at lending their own twist to their look with unexpected colours, prints and layers." Something you'll see plenty of here are sneakers. "Sneakers have been very popular among the Danes for a while now. The Danish girls were actually among the first ones to wear evening dresses with sneakers."

Asked where he finds inspiration, Rune talks about his home district of Vesterbro, an area known for its diversity and independent spirit that attracts many artists, designers and other creatives. Read more

photo by Alice Haugaaard
KOLEJE NA MOŘI

Dvoupatrová konstrukce tvořená šesti tyrkysovými lodními kontejnery pluje v jednom z kodaňských přístavů. Málokoho z lidí procházejících se po břehu napadne, že se dívá na pokus o neotřelé řešení problémů s nedostatkem dostupného bydlení pro studenty. V plujících kontejnerech je totiž ukryto 12 studentských bytů. Jsou prototypem pěti dalších podobných staveb na vodě, které mají v industriální oblasti Refshaleøen, jež kdysi bývala domovem jedné z největších skandinávských loděnic, vzniknout v nadcházejících letech.
Projekt se zrodil v roce 2013, kdy ředitel architektonického startupu Urban Rigger Kim Loudrup hledal vhodnou kolej pro svého syna a pocítil nedostatky studentského ubytování v Dánsku. Podle dánského ministerstva výstavby a bydlení je každým rokem přijato 64 tisíc nových studentů k vysokoškolskému studiu, přičemž 24 tisíc z nich uvízne v situaci bez stálého bydliště. Tito studenti pak přespávají několik měsíců v hostelech, bydlí přes Airbnb nebo Couchsurfing.
Read more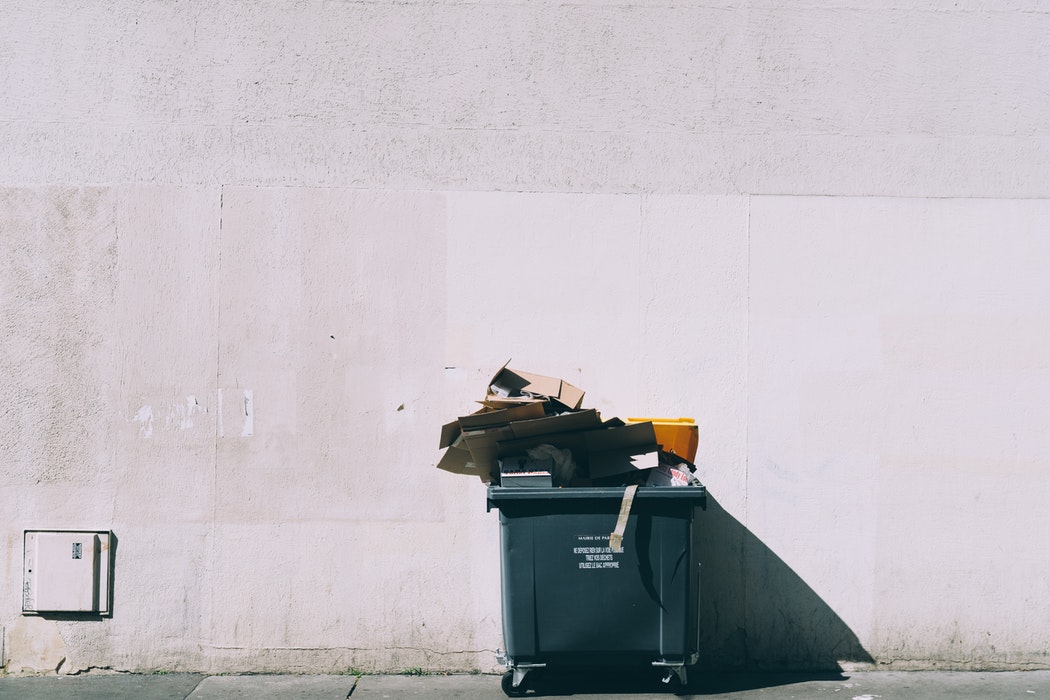 photo by
Jilbert Ebrahimi
KREATIVNÍ ŘEŠENÍ SEVERU
Je půl jedenácté v noci. Kodaň je zalitá tmou a světla v místním supermarketu právě zhasla. Míříme k zadnímu vchodu, který je obklopen třímetrovou stěnou a ostnatým drátem. Při pomyšlení na šplhání se mi stahuje žaludek. Zatáhnu za kliku vysokých ocelových dveří. Usmálo se na nás štěstí. Rychle se vkrademe dovnitř, načež se automaticky rozsvítí venkovní světla. Při otevírání prvních dvou kontejnerů by člověk čekal shnilé jídlo, plíseň, zápach a nepořádek. Pod ostrým světlem baterek však leží hromada čerstvé zeleniny a ovoce. Bio brokolice, brambory, mrkev a žampiony jsou zabaleny do plastových obalů, větší kusy jako květáky, melouny, lilky a jablka se volně povalují. Většina produktů je v dobrém stavu, pouze pár potravin má na sobě modřiny.
Read more

photo by Lukáš Bíba
MEETFACTORY SI ŠUNKY NEVÁLÍ. TOVÁRNA NA UMĚNÍ FUNGUJE NA SMÍCHOVĚ SEDM LET
V bývalé administrativní budově Českých drah na pražském Smíchově to žije. Střídají se tu koncerty s divadlem, letním kinem, současným uměním a od příštího měsíce i s novou klubovou scénou v berlínském stylu. Sedm let od svého otevření na pražském Smíchově se takzvaná fabrika na umění MeetFactory ocitá ve fázi pozdní puberty. "Z malého zárodku, mimina a dospívajícího spratka se stala rozumná holka," přirovnává pro HN vývoj MeetFactory její zakladatel, umělec David Černý. "Je už penetrovaná, nicméně pořád má své mouchy. Občas se ještě hádáme, ale takové ty první menstruace máme za sebou."
Read more